Episodes
4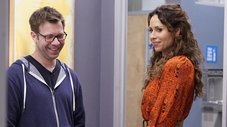 Maya struggles as Kenneth takes over as JJ's full-time aide. Loving his new freedom, JJ avoids attending a physical therapy appointment, and Maya automatically blames Kenneth, using any excuse to confirm her misgivings and moves to fire him. Meanwhile, Jimmy struggles to teach Dylan the family way to not be so neighborly.
Read More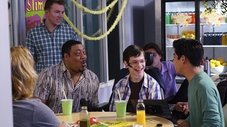 While JJ finds success at school with a group of friends, Maya forces the cancellation of the homecoming bonfire, concerned that the beach location is not wheelchair accessible. Soon, the students speak out against JJ. But when Maya realizes she was wrong, the two stage a fake prank to encourage his classmates to have a change of heart. Meanwhile, Jimmy helps Ray settle into the new home.
Read More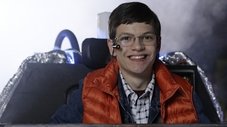 Jimmy is upset the kids no longer want to participate in the family tradition of dressing up for Halloween. Maya tries to cheer up Jimmy by allowing him to do things he loves by taking things off the family "Dead to Me" list. Meanwhile, Ray recruits Dylan to help work the school's haunted mansion while Kenneth is scared of losing his job when JJ gets drunk at a party. Even though Maya is furious, she is thrilled to see JJ having a "normal" life.
Read More