Overview
Media
Fandom
Share
Episodes
4
Times Square, 1977. Vincent is now proprietor of a new mob-backed disco, while his girlfriend Abby has brought the nascent punk-rock culture into the Hi-Hat. Vincent's twin brother Frankie remains a problem, "borrowing" money from the sex emporium he manages to pay off his debts. Meanwhile, Candy looks to make more artful, ambitious adult films.
Read More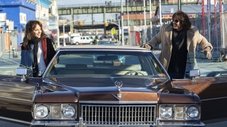 Confronted with the changing realities of prostitution and porn, C.C. doubles down on his assets while fellow pimp Larry Brown eyes a new opportunity. Candy turns to Genevieve Furie, a onetime porn director who's graduated to slasher films, for filmmaking advice. Paul is approached by Matty the Horse, a rival of Rudy's, who promises Paul the mob protection he deserves.
Read More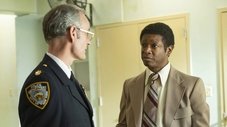 Ashley and Abby resolve to track down the identity of a 16-year-old sex worker killed in a recent fire. Vincent is shaken after witnessing the brutal side of Rudy's operation. Candy recruits some new faces to help her out with the production. Frankie finds his dry-cleaning business a less-than-perfect fit. Lori looks to forge a deal with Kiki.
Read More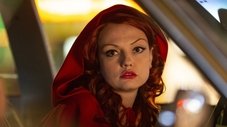 Candy shoots her opus guerilla-style on the streets of New York. Vincent makes a confession to Abby, along with a promise to change. Ashley and Abby help a prostitute escape the Deuce, with a little help from Vincent. Larry Brown gets a promotion. Paul celebrates the opening of his new upscale club. Bobby turns to Vincent to find work for his wayward eldest son, Joey.
Read More