Overview
A complex drama about power politics in the world of New York high finance.
Shrewd, savvy U.S. Attorney Chuck Rhoades and the brilliant, ambitious hedge fund king Bobby "Axe" Axelrod are on an explosive collision course, with each using all of his considerable smarts, power and influence to outmaneuver the other. The stakes are in the billions in this timely, provocative series.
Find out where to watch this on
Featured Crew
Creator

Creator

Creator
TV Show Data
Community Data
Content Score
Lookin' Good!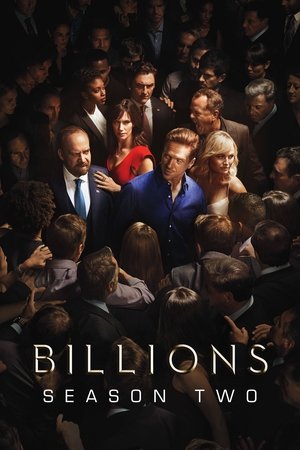 2017 | 11 Episodes
In season two, Bobby 'Axe' Axelrod uses his considerable resources to exact revenge on U.S. Attorney Chuck Rhoades. Axe's move sends Chuck reeling as he finds himself under investigation, forced to scramble to hang on to his office and his family.
Reviews
We don't have any reviews for Billions.