Episodes
7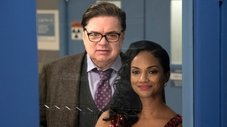 It's a long night on the graveyard shift at Chicago Med, especially for Dr. Reese, who must deal with pronouncing patients dead on more than one occasion. April gets called in to work, much to the dismay of Tate, who pressures her to slow down. Meanwhile, Dr. Charles passes along some vital news to Dr. Latham, and Goodwin asks Dr. Rhodes to work on a most unusual patient.
Read More
A suicide shakes the staff. Dr. Choi and Dr. Halstead face off over how to treat a patient with stroke symptoms. Family turmoil unfolds when a boy is treated after falling in a river. The importance of learning from mistakes is emphasized to Dr. Reese.
Read More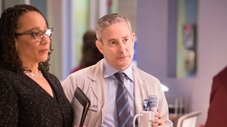 Dr. Rhodes challenges Dr. Charles and other hospital staff over the proper treatment for Robin. Dr. Manning seeks help from Det. Halstead when a sensitive case involving a young girl turns into a crime. Dr. Choi and April work together on a conflicting case. Meanwhile, Goodwin helps a friend in distress and, after eagerly awaiting, the doctors are surprised to learn who the new med resident is.
Read More
The doctors of Chicago Med take their opinions to the extreme as they try to bring justice to the perpetrator in the shooting of Dr. Charles. Dr. Halstead and Dr. Manning work on a heart-wrenching case that forces them to examine their own matters of the heart. Though Robin's brain tumor was removed and she is discharged from the rehabilitation center, Dr. Rhodes remains on edge that her problems are not quite resolved. Meanwhile, Rhodes gets blindsided by his colleague Dr. Bekkar, Maggie sticks up for a patient and Dr. Choi and April try to navigate their new working relationship.
Read More
Dr. Manning rushes to save a young boy with a life-threatening case of the flu; April suspects Dr. Choi's sister stole opioid pain killers; Dr. Rhodes and Dr. Bekker disagree over the best treatment for a cardiac patient who is 21 weeks pregnant.
Read More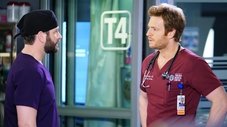 Connor, who is in hot water with the hospital's Oversight Committee, handles a gunshot victim with unexpected ties to Halstead. Maggie feels guilty about the return of a former patient. Charles has an awkward first date.
Read More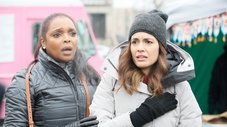 Natalie and Maggie witness a pickup truck plow through a street fair and must make tough decisions on the fly. At the hospital, doctors and nurses are on high alert with the influx of patients. Dr. Charles' ex-wife comes to town with news.
Read More