Episodes
4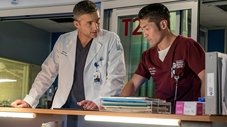 Goodwin tasks Dr. Charles with evaluating a patient as a possible heart recipient, while Jeff makes a confession to Dr. Manning. Dr. Choi deals with two MMA fighters who are brought into Chicago Med in bad shape. Elsewhere, Dr. Stohl returns to the hospital from his sabbatical leave and immediately offers up different medical opinion regarding the treatment of a patient under the care of Dr. Halstead. April discovers her TB medication may lead to further complications.
Read More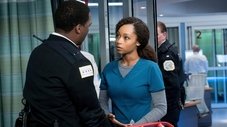 Dr. Rhodes and Dr. Charles' heart transplant patient gets into a car crash, revealing issues that could complicate her surgery. A past arrest causes trouble for Maggie when the arresting officer is brought to Chicago Med with a serious injury. Elsewhere, Dr. Manning and Dr. Halstead must defend their actions when explaining a patient's cause of death. Meanwhile, Dr. Halstead attempts to treat an uncooperative horse jockey.
Read More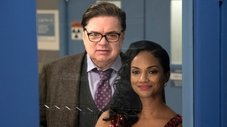 It's a long night on the graveyard shift at Chicago Med, especially for Dr. Reese, who must deal with pronouncing patients dead on more than one occasion. April gets called in to work, much to the dismay of Tate, who pressures her to slow down. Meanwhile, Dr. Charles passes along some vital news to Dr. Latham, and Goodwin asks Dr. Rhodes to work on a most unusual patient.
Read More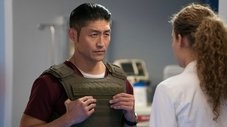 Dr. Manning and Dr. Charles treat a teenage girl with a rapidly changing set of symptoms that has everyone perplexed. Dr. Choi and medical student Jeff Clark encounter a 19 year-old tough guy who is brought into the hospital in severe distress. Once they establish the cause of the pain, the situation quickly turns dangerous and a resolved Dr. Reese does her best to help. Dr. Halstead must deal with a difficult case that is further complicated by Dr. Stohl, who has a camera crew following him around to shoot a promotional video spotlighting the hospital.
Read More