Episodes
5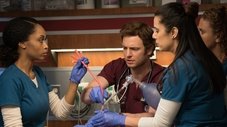 April and Dr. Halstead clash over how to treat an alcoholic homeless man with a broken leg. Also, Dr. Manning continues to grieve over her husband's death; two elderly women with the same symptoms share a surprise link; Halstead mulls over a job offer in California.
Read More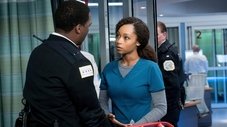 Dr. Rhodes and Dr. Charles' heart transplant patient gets into a car crash, revealing issues that could complicate her surgery. A past arrest causes trouble for Maggie when the arresting officer is brought to Chicago Med with a serious injury. Elsewhere, Dr. Manning and Dr. Halstead must defend their actions when explaining a patient's cause of death. Meanwhile, Dr. Halstead attempts to treat an uncooperative horse jockey.
Read More
A suicide shakes the staff. Dr. Choi and Dr. Halstead face off over how to treat a patient with stroke symptoms. Family turmoil unfolds when a boy is treated after falling in a river. The importance of learning from mistakes is emphasized to Dr. Reese.
Read More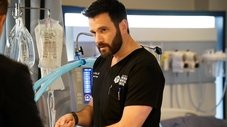 Will and Natalie prepare for their big day, but an unsuspecting Will soon finds himself sidetracked. Dr. Charles disagrees with Goodwin on how to best handle a patient's treatment while Dr. Choi and April are on their own when a pregnant woman delivers. Dr. Rhodes finds himself operating on a patient that is of great importance to Det. Halstead.
Read More