Overview
Media
Fandom
Share
Episodes
6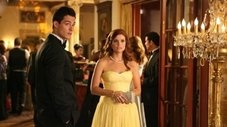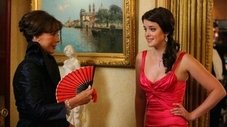 Megan is ecstatic to be attending a gala event of the rich and famous, where Laurel introduces her to several influential individuals. However, the event turns sour when Megan gets into a heated argument with her sister Lily, Rose spots her ex-boyfriend with another girl, and Megan has to rescue both Rose and Sage after the two get caught driving without a license.
Read More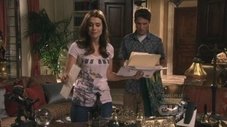 Megan is shocked when she finds an adult DVD in Rose's bookbag, but even more shocked when Rose reveals that she is not a virgin and is planning on having sex with her current boyfriend. Meanwhile, Sage invites Lily out to a restaurant to dig up dirt on Megan and the two end up drinking together, something that infuriates Megan. Finally, Megan is worried when she thinks that Jacob might be losing interest in her.
Read More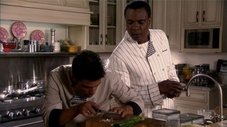 Just as she's finally beginning to adjust to having a relationship with her father, Megan receives an unexpected visit from her mother. Meanwhile, Sage fights her feelings for Luis, and Will finds it difficult to comprehend Megan's family issues.
Read More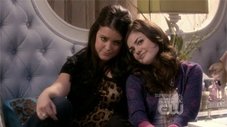 After learning that her sister Lily (Kristina Apgar) is in jail, Megan (JoAnna Garcia) rushes to be with her and find out why she was arrested. Lily insists she knew nothing about the backpack full of drugs found in her hotel room, but her new husband is missing and she needs $25,000 for bail. Megan takes Will (Brian Hallisay) along when she relays the bad news about Lily to her parents, Arthur (guest star John Allen Nelson) and Shelby (guest star Sharon Lawrence), and although Will offers to pay Lily's bail, Arthur decides that Lily needs to be frightened into cleaning up her life, and refuses to let anyone bail her out. A heartbroken Megan has to tell Lily that she has to remain in jail. Later, Shelby arranges a secret meeting with Will and convinces him to give her the bail money, leading to an argument with Megan and a shock for everyone over Shelby's actions. Meanwhile, Rose (Lucy Kate Hale) helps Sage (Ashley Newbrough) pick out an expensive gift for Luis (guest star Ignacio Serricchio) and they are baffled by his reaction. Michael Cassidy and Allan Louis also star. David Paymer directed the episode written by Rina Mimoun & Christopher Fife (#113).
Read More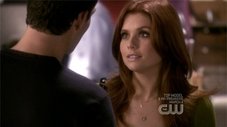 In the first season finale, as Marco and Keith plan for their wedding, Rose and Sage's relationship takes a bad turn when Rose decides to ditch their annual plans for spring break and Sage becomes upset. Zachary too feels that Rose is changing rather quickly, and worries about the future of their relationship. Also, Will and Megan have a fight and break up.
Read More