Episodes
4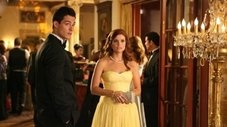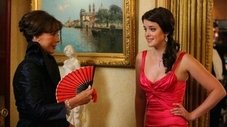 Megan is ecstatic to be attending a gala event of the rich and famous, where Laurel introduces her to several influential individuals. However, the event turns sour when Megan gets into a heated argument with her sister Lily, Rose spots her ex-boyfriend with another girl, and Megan has to rescue both Rose and Sage after the two get caught driving without a license.
Read More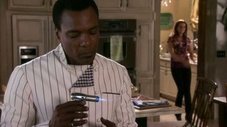 Upset that Laurel is still giving her the cold shoulder, Megan is nonetheless excited that her college pal Caryn (guest star Sarah Drew) is coming to visit her in Palm Beach. When Caryn reveals that she's just been promoted from assistant to junior editor at The New Yorker magazine, Megan can't help but feel bad about her own stalled writing career. Trying to be helpful, Caryn suggests Megan write an expose about the lives of the people she's met in Palm Beach, but Megan rejects the idea. When Sage and Rose's publicist (guest star Kathy Najimy) learns that Rose and Sage have musical talent, she books them a gig performing at the opening of a hot new Miami nightclub, where the girls are thrilled to have a red carpet encounter with Perez Hilton. Finally, Will invites Megan and Caryn to a tennis match he has been hired to photograph, but Megan accidentally tells his boss (guest star Robert Mailhouse) that Will is independently wealthy, causing a rift in their friendship. Allan Louis also stars.
Read More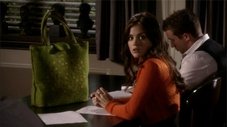 Laurel (Anne Archer) makes a trip to Santa Barbra to see her old flame Miles (guest star Michael Nouri, "Damages"), and is surprised when he shows up at her doorstep in Palm Beach a few days later, but Miles quickly realizes that Laurel's business and family come first. Megan (JoAnna Garcia) and Will's (Brian Hallisay) new status as a couple gets off to a rocky start when Will announces he has accepted a job that will take him to Brazil for six months. Meanwhile, Megan prevents Rose (Lucy Kate Hale) from cheating on her final and grounds her as punishment. Rose accepts being grounded, but is furious when she learns that Sage (Ashley Newbrough) was the one who told Megan about the plan to cheat. Charlie has second thoughts about moving in with his girlfriend Mandy (guest star Alice Greczyn). Finally, Charlie's cousin Luis (guest star Ignacio Serricchio, "General Hospital") gets a job working in the kitchen with Marco (Allan Louis) and Sage decides to torture him with her demands. Michael Engler directed the episode written by Margaux Froley.
Read More