Episodes
3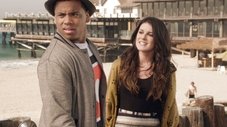 Naomi embarrasses herself in front of her boss Rachel in an attempt to get over her break-up with Austin. Dixon and Adrianna are booked to perform at a club, where they realize that working together might be a bad idea. Meanwhile, Silver takes her relationship with Greg to the next level and a party Annie throws ends up being a disaster because she is too distracted by Liam's new relationship.
Read More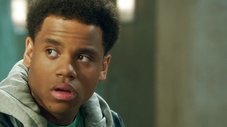 Silver has yet to schedule her insemination appointment, and worries that she'll no longer be attractive after undergoing the preventive surgeries. Adrianna encourages Silver to treat herself to an irresponsible day of fun doing all the things that she won't be able to do once she becomes a mother. Alec ignores Naomi's gestures to make nice, so Naomi poses as a wealthy investor and lures him to her yacht for a phony business meeting. The two reach an agreement to get along, and Alec spontaneously kisses Naomi, which she rebuffs. Alec apologizes, but Naomi insists on telling Max, unaware that Alec had planted the kiss to blackmail her. Meanwhile, Annie thinks that Riley is too hard on Dixon, but Riley insists that Dixon needs to change his attitude in order to accelerate his recovery. Liam learns that his video game contract can't be finalized without Vanessa's approval, so Annie encourages him to speak with her attorney, Lindsey Beckwith. Liam worries when a detective shows up asking questions about Vanessa's whereabouts.
Read More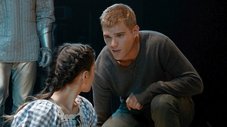 Annie experiences an alternate reality about what life would have been like if she had stayed in Kansas, including being engaged to her high school boyfriend. In the alternate world, Dixon becomes a massively successful hip hop artist who no longer has contact with his family, while Adrianna is a washed-up actress and Hollywood's bad girl. Naomi is a real estate agent, and Teddy has not revealed his true sexual orientation.
Read More