Overview
Higglytown Heroes is a children's television series currently airing on the Disney Junior portion of the Disney Channel, or, on some cable networks, the Playhouse Disney channel. The theme song of the show, Here in Higglytown, is performed by They Might Be Giants. Higglytown Heroes returned to Disney Junior on its cable and satellite channel replacing SOAPnet on March 23, 2012.
Last Season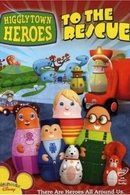 — | 19 Episodes
We don't have an overview translated in English. Help us expand our database by adding one.
Recommendations
We don't have enough data to suggest any TV shows based on Higglytown Heroes. You can help by rating TV shows you've seen.
Content Score
Pump it up! We're close now.