Episodes
2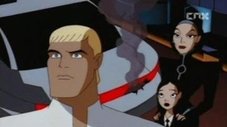 Batman rescues a car careening out of control high over Gotham City; as the family returns to the car, the little girl turns and gives him a baleful look. The next day, while Terry is trying to write a history exam, the girl appears in front of him, pleading for help. Later, at the Batcave, she appears again -- this time mentally showing him a hotel room where she's being held, her parents admonishing her calling for help.
After investigating, Batman discovers that the parents are anything but; posing as teachers for a special school, they've kidnapped the girl, hoping to add her psychic abilities to their organization, the Brain Trust. But to rescue her he has to battle his way through her captors, who also have psychic abilities.
Read More
Expand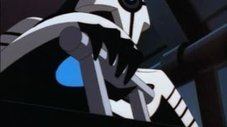 When all of Gotham's animals start getting agitated at the same time, Terry and Bruce Wayne figure out that sound frequencies beyond human hearing are to blame. That points to one man: Shriek. The animals prove to be the tip of the iceberg when people suddenly lose the ability to understand each other's speech. Shriek eventually turns off the interference, but makes a demand of Commissioner Gordon: the city's safety for Batman's life.
Read More
Expand