Episodes
4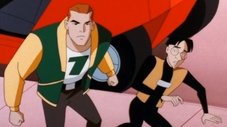 Willie Watt, a nebbishy student at Terry's high school, is pushed around by everyone -- including his construction-worker dad, who insists that he needs to toughen up. Aching for revenge against Nelson, the jock that torments him, Willie steals a remote-controlled heavy-lifting robot (or "golem"), and rampages through Gotham. Batman stops the Golem quickly, but as a result of the fight he gains the power to control the golem mentally -- much to Nelson's dismay.
Read More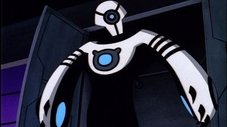 Max Shreeve, a sound engineer working for Derek Powers, develops a suit that amplifies sound waves into awesomely destructive force. Powers is uninterested in the suit until Bruce Wayne interferes with his plans for Wayne-Powers once too often. On Powers' orders, Shreeve makes an attempt on Wayne's life, taking the name Shriek. Chris Mulkey makes his first appearance as the voice of Shriek.
Read More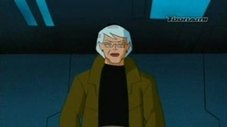 Batman's already tense relationship with the law gets tenser when he accidentally messes up a major police sting operation. Fed up with Terry, who she sees as a hothead, Commissioner Gordon warns Bruce that she'll be keeping an eye on him to make sure he doesn't get into more trouble. Her worst fears are realized soon enough when she sees Batman bludgeoning Mad Stan to death with one of his own bombs.
When Terry returns home, he finds the Commissioner's men looking for him, but he doesn't know why. Fleeing to Max's house, he tries to understand: how could people have witnessed him perpetrating a crime he didn't commit?
Read More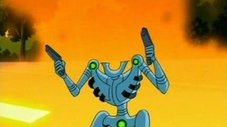 Terry becomes suspicious when his biology teacher starts acting oddly. The strange behavior culminates in a manic chase and shootout with federal agents after school, leading him to get involved as Batman. When Commissioner Gordon and her men find the teacher gagged and bound in her home, the truth comes out: an intelligent synthoid code-named Zeta is on the loose. Designed for stealth and assassination, it has the ability to disguise itself as any person using a holographic generator.
Batman joins in the hunt for Zeta, but when he corners the robot he discovers that Zeta ran away from the federal agency because he doesn't want to kill. Gary Cole makes his first and only appearance as the voice of Zeta, before Diedrich Bader assumed the role for the Zeta Project spin-off series. Joe Spano makes his first appearance as agent Bennet.
Read More