Episodes
2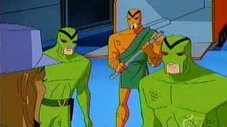 Batman has had his hands full foiling the plans of the mysterious terrorist organization Kobra. After he fails to stop some Kobra operatives from stealing a thermal bomb, Bruce Wayne recommends that he study under Kairi Tanaga, one of his old training partners, in an effort to improve his combat skills. During his training, he becomes friends with the reclusive Xander -- a skilled fighter who is shut out from the real world by his two bodyguards.
One evening, Terry sneaks Xander out of the dojo to experience normal adolescent life, where, for the first time in his life, he meets someone who can beat him; Max trounces him at Sentries of the Last Cosmos. The evening is interrupted by some Jokerz, and Xander's bodyguards whisk him away as the scene unfolds. Xander never returns to the dojo, instead resuming his rightful place as the future leader of Kobra. He and his "bodyguards" have nearly completed the serum that will transform humans into reptiles, but he needs only one thing -- Max, who he wants to be his queen.
Read More
Expand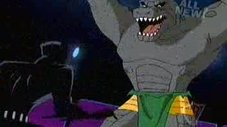 Suffering a minor concussion and four cracked ribs after trying to stop Xander from abducting Max, Terry is in no shape to go after her; but, when he and Bruce find out that Xander is Kobra's future leader, he immediately charges to the rescue. Meanwhile, Xander reveals everything to Max: his birth as a clone at the hands of Kobra, his grooming as their perfect leader, and Kobra's plan to detonate a thermal bomb that will raise the Earth's temperature.
The bomb will make it too hot for humans, but Kobra's plan is to splice themselves into human/lizard hybrids to survive the holocaust -- starting with Max.
Read More
Expand