Episodes
2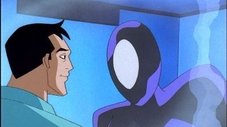 When Aaron, Inque's caretaker, is fired because of his infatuation with her, he cuts the power to her restraints. Injured and unable to regain her human form, she tries to coerce him to help her until he proves quite willing -- so long as she can make him like her. When Batman tries to stop her, she captures him and uses him as bait to lure Bruce Wayne into a trap.
Read More
Expand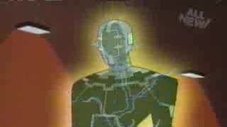 Batman faces off against a new high-tech villain, a man in a suit that projects an impenetrable force field that repels everything Batman can throw at it. Bruce Wayne recognizes the force field as the work of Dr. Blades, a Wayne-Powers scientist who has developed what he calls iso-field generator rings, which generate an aura of energy around its wearer.
While touring the Wayne-Powers lab facilities, Blades' assistant Dr. Suzuki demonstrates the rings and the aura, which are meant for use as a self-contained environment for people with immune-system deficiencies. Bruce and Terry recognize the aura immediately, and the question then becomes: who in the lab is the untouchable criminal?
Read More
Expand