Season Cast
0
There are no cast records added to Specials.
Season Crew
0
There are no crew records added to Specials.
Episodes
4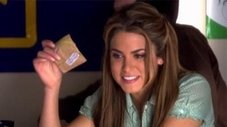 This is exactly the same as the aired pilot except all the scenes with Missy Peregrym (Andi) feature Nikki Reed as Andi. Nikki Reed was replaced before the show ever aired but this pilot with Nikki Reed still playing the role of Andi was released online.
Read More
A look back at the making of Reaper
Read More
We don't have an overview translated in English. Help us expand our database by adding one.
``Reaper'' stars reunite to discuss their favorite moments and fans.
Read More