Overview
A powerful beast known as the Nine-Tails attacks Konoha, the hidden leaf village in the Land of Fire, one of the Five Great Shinobi Nations in the Ninja World. In response, the leader of Konoha at the time, the Fourth Hokage, seals the fox inside the body of the new born Naruto Uzumaki, making Naruto a host of the beast; During this process it cost the fourth Hokage his life, requiring the Third Hokage to return from retirement in order to become leader of Konoha again. As a child, Naruto is shunned by the Konoha community, who treat Naruto as if he were the Nine-Tails that attacked the village.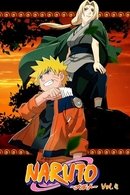 — | 62 Episodes
In the Village Hidden in the Leaves, there are few things Naruto and Choji love more than a steaming bowl of Ichiraku ramen, and when the daughter of the owner is kidnapped, they're on the case. Then, missions for the Leaf ninja lead them to the Land of Bears after a fallen meteorite and the Land of Greens to protect a princess. When an evil ninja who's after the princess gets in their way, it's Naruto's life on the line!
Facts
Original Name ナルト
Status Ended
Network
Certification
Meaning

This program contains material that parents may find unsuitable for younger children.
Type Scripted
Original Language Japanese
Runtime 20m
Content Score
Almost there...