Overview
Media
Fandom
Share
Episodes
3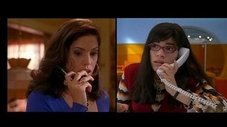 To his dismay, Daniel must attend his family's Thanksgiving gathering at the Country Club. Meanwhile, Amanda and Marc create their own gathering at Mode and there is also a dinner at Betty's house where Santos, Justin's father, is in attendance. Meanwhile, Wilhelmina also hosts a Thanksgiving dinner as well but her feast doesn't look as good as it does in magazine pictures.
Read More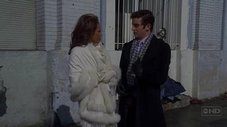 Betty is left alone during an important photo shoot during which the photographer, Bruno, has come up with questionable concepts. Meanwhile, Daniel wants people to believe he is a family man, Mr. Green interrogates a mortician about the remains of a client and Ignacio gets in trouble with Immigration and Customs.
Read More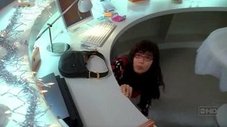 While everyone at Mode is celebrating Christmas, Betty is questioning her relationship with Walter and the feelings she has for Henry. Meanwhile, Daniel is sure of his love for Sofia, and Amanda, in order to get Betty's position, is planning a perfect Mode holiday party that fills the office with Styrofoam snow and holiday wishes.
Read More