Episodes
4
Betty, Matt and Marc come together in order to succeded in their final YETI project, a photo session with singer, Adele. Love is in the air for one lucky couple as proposals are made. Claire and Wilhelmina continue to argue.
Read More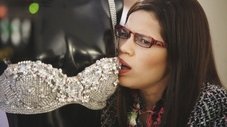 In the episode, Betty Suarez finally has her braces removed, but only after she enters a dream sequence in which she sees what her life would be like if she had had perfect teeth. At the same time, Justin Suarez tries to contact Austin, who he kissed in the previous episode and Daniel Meade secures the Million Dollar Bra for a MODE cover shoot. Meanwhile Amanda Tanen reveals that her relationship with Tyler is getting serious.
Read More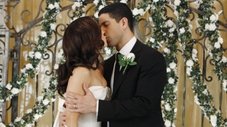 As Hilda's wedding approaches, Betty asks Daniel to be her guest, Amanda tries to set Marc up with soap opera star Spencer Cannon, Justin wonders whether he can invite Austin, Wilhelmina finds a way to get the Meade empire and Betty gets an unexpected offer in both her personal and professional lives.
Read More