Episodes
4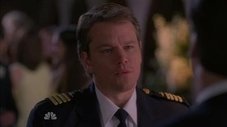 Liz questions fate when she meets the man of her dreams, while Jack's love triangle between high school love, Nancy Donovan, and CNBC anchor, Avery Jessup, comes to a head. Meanwhile, Jenna's boyfriend is confronted with a similar dilemma when his desire for another woman threatens to ruin their relationship, and Kenneth, with the help of Tracy, tries to avoid a promotion that would land him in LA.
Read More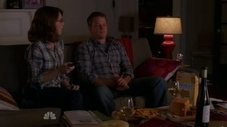 Jack begins to meddle in Liz's new relationship with Carol.
Read More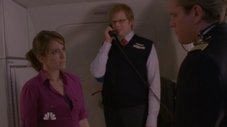 "Double-Edged Sword" is the fourteenth episode of the fifth season of the American television comedy series 30 Rock, and the 94th overall episode of the series. It was directed by Don Scardino, and written by Kay Cannon & Tom Ceraulo. The episode originally aired on the National Broadcasting Company network in the United States on February 10, 2011. Guest stars in this episode include Elizabeth Banks, John Cho, and Matt Damon.
In this episode, Jack Donaghy heads to Toronto with his wife, Avery. When she goes into labor, they try their best to get back to the United States with the help of a meth smuggler, Lorne. Meanwhile, Liz Lemon boards a plane with her boyfriend, Carol, as the pilot. Things do not go well when the plane has not flown yet and Carol keeps telling them that they will leave "in about half an hour" several times. Elsewhere, Tracy Jordan deals with the pressure of having won an EGOT and the formal expectations that he has to meet.
Read More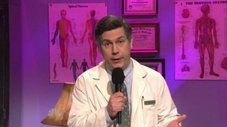 On show night, Liz Lemon grows increasingly infuriated when no one seems to remember that it's her 40th birthday. Just before the taping, Tracy Jordan becomes convinced that nothing is funnier than a performer laughing and breaking character, which he elects to do all night, much to Jenna Maroney's chagrin. Meanwhile, Jack Donaghy struggles with the consequences of his promise to give up drinking while Avery is pregnant.
The episode was filmed twice. The East Coast version aired for the Eastern, Central and Mountain time zones. The West Coast version was aired in the western, Alaskan and Hawaiian time zones.
Read More