Episodes
5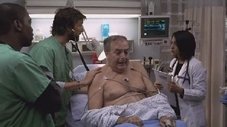 Dr. Carter's girlfriend makes an impression as she observes ER operations. Dr. Gallant is almost shot during a domestic incident. Dr. Weaver dedicates a center to the memory of Dr. Romano.
Read More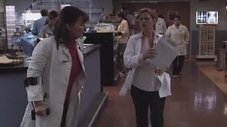 Carter misses his pregnant girlfriend who has returned to Africa. A family of four is rushed to the emergency room after suffering carbon monoxide poisoning from their faulty furnace--forcing the claustrophobic Neela to accompany a newborn baby into an extremely uncomfortable hyperbaric chamber.
Read More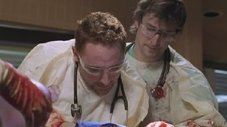 Morris streets a patient without getting a psych consult, and the guy steals a tank and heads for County. Gillian is visiting Luka, and Sam's not happy about it. Luka and Sam make up by the end of the day though. A 13-year-old boy has chlamydia. Frank has a heart attack. Corday plays the dating game, going out with two men.
Read More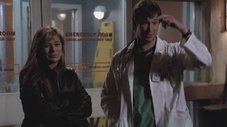 Pratt struggles to diagnose a woman who suffers mysterious chronic seizures. An attractive woman, Campbell (ASHLEY LAURENCE), informally accuses flirtatious Pratt of sexual harassment. Abby ponders how to get her contentious patients' attention during her psychiatric department rotation.
Read More