Episodes
4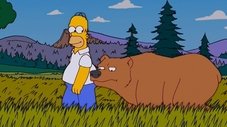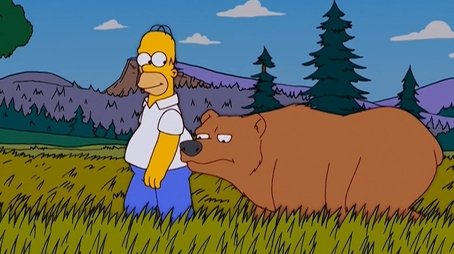 Homer is humiliated when he appears on the news running from a bear that nearly attacks him at the city dump. After Grampa scolds him, he swears to fight the bear himself.
Read More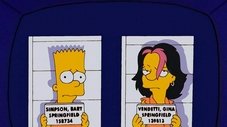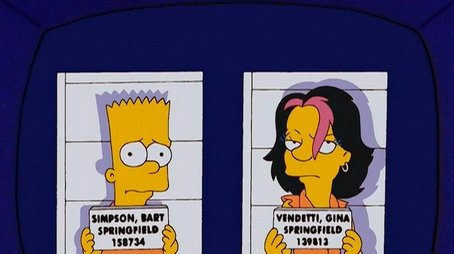 Bart gets sent to juvenile hall after fooling everyone that there was a marriage concerning him. He encounters a dangerous girl there... He flees with Gina, but then the two are caught by Wiggum.
Read More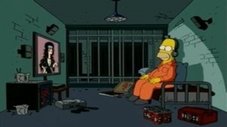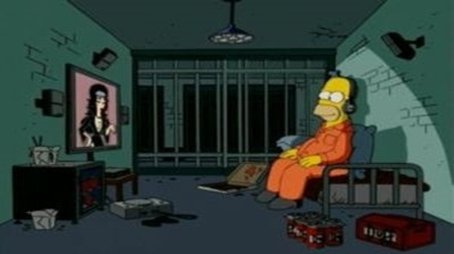 The family visits Shelbyville and are appalled at the perception those citizens have of the inhabitants of Springfield. Back in town, Marge brings it to the attention of the Springfield Cultural Advisory Board and then asks architect Frank Gehry to design and build a new Springfield cultural center. He sees inspiration in her request and submits a design that is approved by the town. $30 million dollars later, the project is built and it opens and closes quickly as nobody in town really cares for classical music. Mr. Burns agree to take over the space, with his plan to turn it into a state prison. Homer applies for a job as a guard, but fails the drug test after Otto switches their samples. Meanwhile, Bart and Lisa follow Snowball II, when they believe the reason she is so fat is that she is getting food from elsewhere; after following her they discover she has another family. Burns needs convicts for his prison and Chief Wiggum blows the dust of some old forgotten laws. Homer is arrested for illegally transporting litter (kicking a can 5 times in a row). In prison Homer inadvertently squeals on Snake's escape attempt and is drafted to becoming a snitch and he begins enjoy the perks that go along with it. Snowball II ("Smoky") enjoys life with her new family and Bart gets into the home to find out; there is plenty of good eating to be found there. Fat Tony and his boys try to find out who the snitch is. They feed Homer information regarding a breakout. While all the guards are outside waiting for the breakout, the prisoners are taking care of their snitch and a riot ensues. The riot is stopped and Homer snitches on the conditions of the prison.
Read More