Episodes
6
"Like Father, Like Clown" is the sixth episode of The Simpsons' third season. It originally aired on the Fox network in the United States on October 24, 1991. In the episode, after recalling a traumatic memory, Krusty the Clown reveals to the Simpson family that he is of Jewish heritage, and that his father, Rabbi Hyman Krustofski, disowned him for pursuing a career in comedy. Krusty is emotionally upset and Bart and Lisa decide to try to reunite Krusty with his long-estranged father.
Read More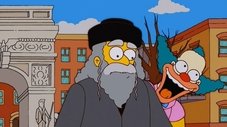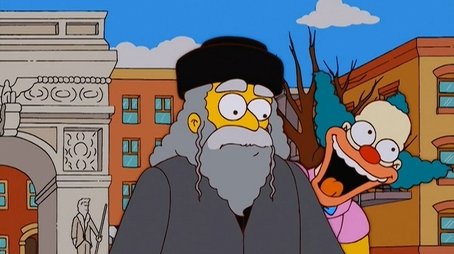 Krusty discovers that he never had a bar mitzvah as a child. He quits his show to have it as an adult, with the help of his father, Rabbi Krustofski. Meanwhile, Homer hosts a late-night talk show a la "Politically Incorrect with Bill Maher" as a replacement for Krusty's show.
Read More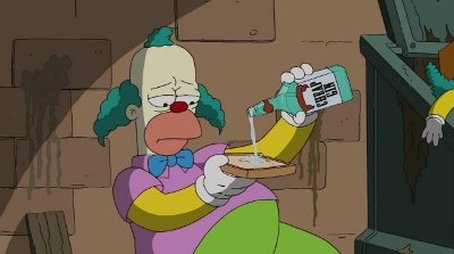 Krusty grudgingly adds a pretty, singing cohost named Princess Penelope to his show in order to attract more female viewers. Girls love her, and ratings improve, but Bart and Milhouse want to get the show back to the way it was. The situation gets more complicated when Krusty and Penelope fall in love and decide to get married. Meanwhile, Homer, Lenny, and Carl consider working at a competing nuclear plant when Mr. Burns cuts off their daily doughnut service.
Read More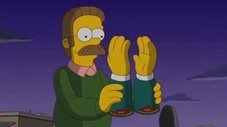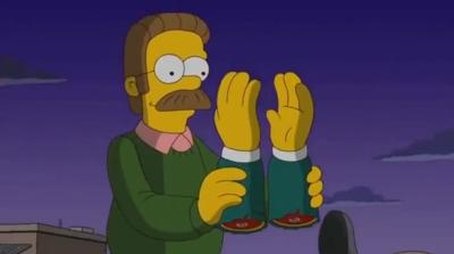 Simpsons' twentysecond Halloween show.
The Diving Bell and the Butterball:
Homer is bitten by a radioactive spider.
Dial "D" for Diddly:
Ned becomes a serial killer.
In the Na'Vi:
Bart and Milhouse in an Avatar spoof.
Read More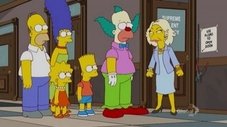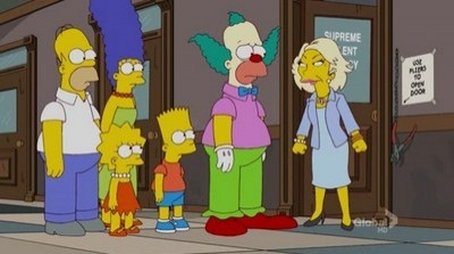 "The Ten-Per-Cent Solution" is the eighth episode of the twenty-third season of the American animated sitcom The Simpsons. It originally aired on the Fox network in the United States on December 4, 2011. In the episode, Krusty the Clown becomes depressed after getting fired from his television show for being unpopular with children. The Simpson family encourages him to make a comeback, suggesting that he seek help from an agent they met earlier at a television museum. This agent turns out to be Annie Dubinsky, who was Krusty's first agent and former girlfriend. Krusty left her when he became successful but now he begs her to take him as a client again. She accepts and together they are able to get him back on television, hosting a show for adults that features his clown tricks. However, Annie soon begins to interfere too much, which frustrates the network executives.
The episode, which contains parodies of films such as The King's Speech, The Social Network, and Black Swan, was written by cast member Dan Castellaneta and his wife Deb Lacusta. Comedian and actress Joan Rivers, who is a big fan of The Simpsons, guest starred as the character Annie. Other guest performances in the episode came from Kevin Dillon and Janeane Garofalo as themselves and Jackie Mason as Krusty's father. Reception of "The Ten-Per-Cent Solution" from television critics has been mixed, with praise directed at Rivers' appearance and the development of Krusty's character. The episode was criticized by the Parents Television Council for containing sexual dialogue. During its original American broadcast, the episode was seen by approximately nine million people.
Read More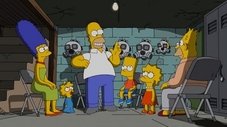 The Simpsons are evicted from Springfield and join an off-the-grid community outside of town.
But when Homer and Marge try to sneak back into Springfield, they are welcomed with hostility from their former friends and neighbors and begin to appreciate their new and more accepting home.
Read More