Episodes
7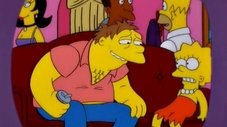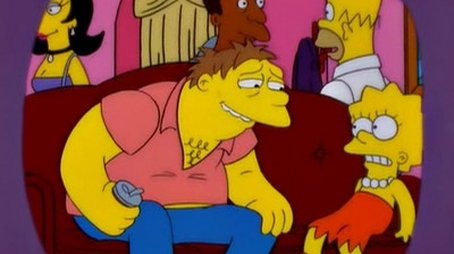 After being embarrassed by a drunken video of himself, Barney vows to sober up. Newly clean, he gets work as a helicopter pilot.
Read More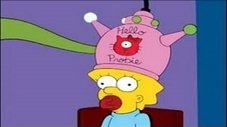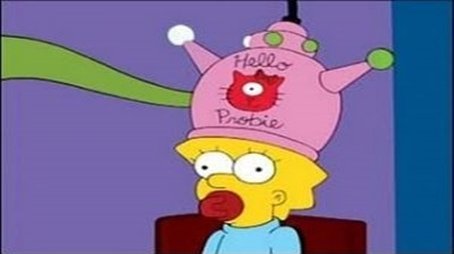 In this clip show episode, Homer is honored at a Friars' Club Roast. A number of characters show up to roast him, but the celebrating is interrupted by Kang and Kodos, who say that humanity will be judged based on Homer's experiences.
Read More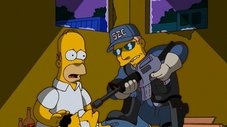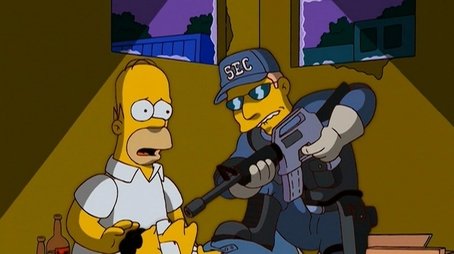 The Simpsons go on a late-night attic search after Bart and Lisa (who are freaked out over a horror movie Homer let them watch) begin hearing voices -- and find Marge's ex-prom date Artie Ziff, who's on the run for cheating the shareholders of his company.
Read More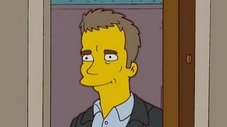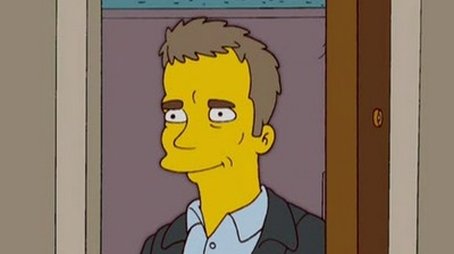 At the power plant a movie is shown where the workers endorse outsourcing and Mr. Burns announces that he is closing the plant and moving the work to India. Homer is the only union employee left on the payroll and he is sent to India to train the replacement workers, when he succeeds beyond expectations, he is given total control of the plant and declares himself a god. Meanwhile, Selma & Patty take Bart and Lisa to their MacGyver convention. When they discover Richard Dean Anderson doesn't like MacGyver and much as they do, they kidnap him in retaliation. Anderson escapes only to enjoy the thrill and he turns himself back in so that he can escape again. When it happens over and over again, soon Patty and Selma are the ones who need a means of escape.
Read More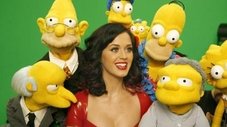 When the rest of the family seems to lack Christmas spirit, Marge contacts Martha Clause (Martha Stewart).
Read More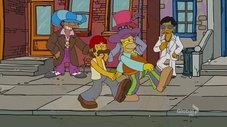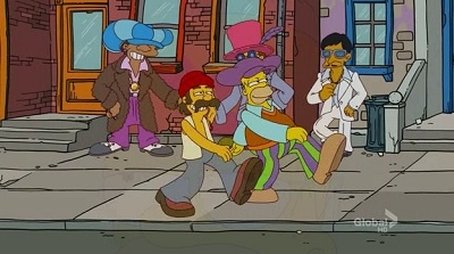 The town is abuzz when Cheech and Chong announce a Springfield stop on their much-anticipated reunion tour. But when Cheech and Chong take the stage in front of their loyal fans, the jokes were just not the same for Chong, so Homer steps in and delivers all the punchlines by heart. Impressed, Cheech invites Homer to go on tour with him as new duo "Cheech and Chunk" while Chong forms a more progressive comedic team, "Teach and Chong," with Principal Skinner.
While Homer is on tour, Marge attempts to help the neighborhood cat lady and change her hoarder ways, but turns into a hoarder herself in the process, and Homer realizes that life on the road is not all high times and slapstick humor
Read More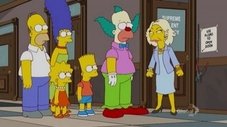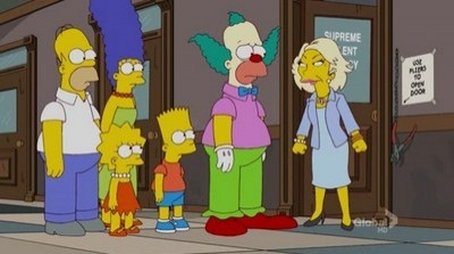 "The Ten-Per-Cent Solution" is the eighth episode of the twenty-third season of the American animated sitcom The Simpsons. It originally aired on the Fox network in the United States on December 4, 2011. In the episode, Krusty the Clown becomes depressed after getting fired from his television show for being unpopular with children. The Simpson family encourages him to make a comeback, suggesting that he seek help from an agent they met earlier at a television museum. This agent turns out to be Annie Dubinsky, who was Krusty's first agent and former girlfriend. Krusty left her when he became successful but now he begs her to take him as a client again. She accepts and together they are able to get him back on television, hosting a show for adults that features his clown tricks. However, Annie soon begins to interfere too much, which frustrates the network executives.
The episode, which contains parodies of films such as The King's Speech, The Social Network, and Black Swan, was written by cast member Dan Castellaneta and his wife Deb Lacusta. Comedian and actress Joan Rivers, who is a big fan of The Simpsons, guest starred as the character Annie. Other guest performances in the episode came from Kevin Dillon and Janeane Garofalo as themselves and Jackie Mason as Krusty's father. Reception of "The Ten-Per-Cent Solution" from television critics has been mixed, with praise directed at Rivers' appearance and the development of Krusty's character. The episode was criticized by the Parents Television Council for containing sexual dialogue. During its original American broadcast, the episode was seen by approximately nine million people.
Read More