Overview
Media
Fandom
Share
Episodes
7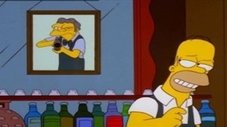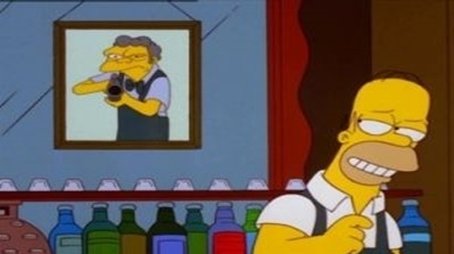 Moe becomes depressed and decides to return to bartending school so he can re-evaluate himself. He meets an old teacher, who suggests that Moe try improving his bar, which might make him happier. Moe takes the advice, and turns his bar into a trendy nightclub, which does not sit well with his regular customers Homer, Lenny, Carl, and Barney.
Read More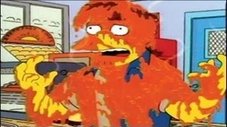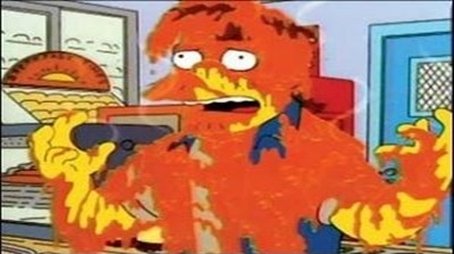 Homer starts a security company with Lenny and Carl after the police are ineffective during a blackout, and eventually Mayor Quimby decides to have them replace the police. Homer finds that he excels at the job, but then he runs afoul of mob boss Fat Tony, who threatens Homer with death unless he leaves town.
Read More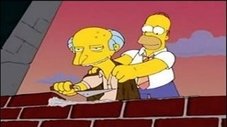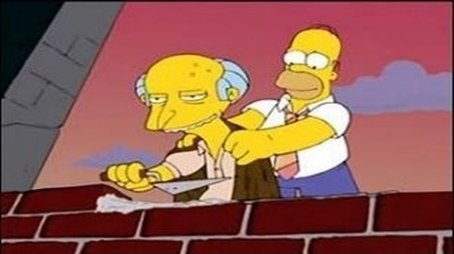 Homer decides to try for a promotion at Springfield Nuclear Power Plant and suggests several ideas to Mr. Burns, all of which are rejected. One night, Homer overhears Burns admit that the plant's real owner is a canary to protect Burns from responsibility for any wrongdoing by the power plant. Homer releases the bird and tells Burns that nuclear inspectors have arrived for a surprise inspection. Burns, desperate to find a scapegoat, names Homer the new owner. As his first act, Homer fires Burns and takes control of the Plant. However, he finds that his work life as a CEO is conflicting with his family life. Homer decides to return to his old job and gives ownership back to Burns.
Read More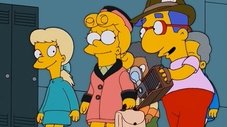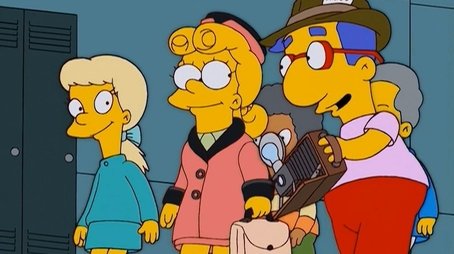 In this loose parody of the musical/movie Evita, Lisa is elected Student Body president, but is unaware that the school staff is using her for their own devices and as a scapegoat if something goes wrong.
Read More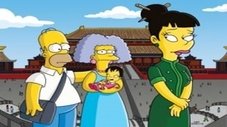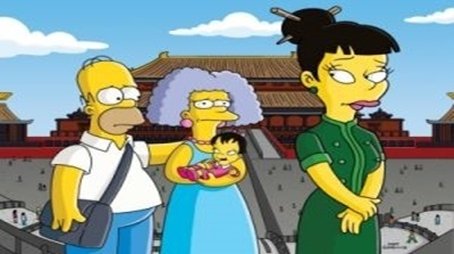 Mr. Burns is taking his driving test and Selma is having hot flashes. Dr. Hibbert diagnoses that she is going through menopause. After seeing a video on the topic hosted by Robert Wagner, Selma is disappointed to learn that she'll never be able to have children. Patty suggests that she try adoption and Lisa suggests China. Only to qualify, Selma needs a husband who must go with her to China to collect their child. She fills out the form with the name: Homer Simpson. Selma flies the Simpson family to China. At Marge's request, Homer goes along with the charade. Under the supervision of Madam Wu, a Chinese functionary, the family, with Marge as the children's nanny takes a tour of the sites. For his occupation, Homer tells Madam Wu that he is a Chinese acrobat, and of course later his services in that capacity are called into action. Selma gets her child, a daughter named Ling Bouvier, only to have her taken away after Madam Wu sees Marge snuggling with Homer. At the airport, Lisa comes up with a plan to get Ling back. Homer poses as a Buddha statue to get inside the orphanage. Only Madam Wu stops them with a tank in Tien An Men Square. Selma appeals to Madam Wu, bureaucrat to bureaucrat and it works. Selma, her new daughter and the family are allowed to leave China via a junk.
Read More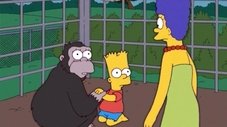 The family is at a church fund-raiser, where Homer tries to ensure his rubber duck onto victory, but Flanders wins the big prize, which he doesn't want and gives it to Marge. In return Marge agrees to watch Rod and Todd while Ned is attending a left-handed convention. While Marge is spending all her time with the Rod and Todd and trying to let them learn how to be boys; Homer takes Bart and Lisa to a home for former celebrity animals and a monkey kidnaps Bart. Marge's ability to be a mother comes into question when Ned discovers what she is doing with his boys and the local news covers Bart's current predicament.
Read More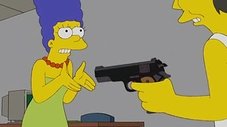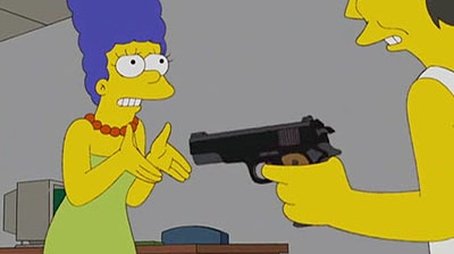 During a bank robbery, Marge convinces Dwight, the bank robber, to turn himself in with the assurance that she will visit him once in jail. Marge never makes good on her promise and things get interesting when Dwight escapes from jail and comes looking for Marge.
Read More