Episodes
4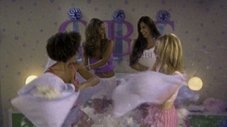 When an expectant Jordan shows up unexpectedly, Cox is forced to choose between her and his new love, Julie.
Meanwhile, J.D. and Turk take advantage of the hospital's supply closet for sleep, when they take on extra shifts at a free clinic to supplement their income. Carla encourages Elliot to stand up to her father, when he pressures her to pick a specialty more "suitable for a woman."
Read More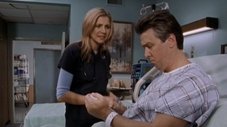 Ever since her father cut her off financially, Elliot's been feeling the weight of the world on her back. While having to find a new affordable place to live, she also has to face the threat of being sued by a patient whom she told he had only eight months to live. Carla and Jordan hit a sore spot when Carla gives her opinion on Jordan and Perry's relationship.
Meanwhile, J.D. has a fight with Dr. Cox and the two dispute over who gets to give the better treatment to two patients with the same prognosis.
Read More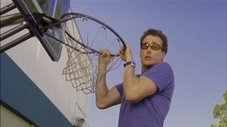 Turk is happy that he finally makes it through a solo surgery without the assistance of an attending surgeon.
Dr. Cox dreads the fact that he is getting older.
J.D. also makes a discovery as he finds out that many of the hospital staff don't know the Janitor as he does.
Read More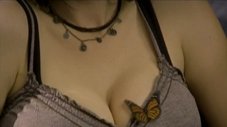 An ever present butterfly prompts the question on what could have happened different as Turk looks for his lucky do-rag for surgery, and Elliot tries to find a lost stuffed animal for a child needing a bone marrow transplant.
Read More