Episodes
2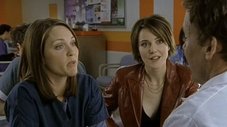 J.D. has a patient who's rude to him and the nurses and eventually dies from cancer. J.D. feels awful for not giving him his full attention and worries maybe he could have saved the guy if he was nicer to him.
Meanwhile, Elliot is convinced that Dr. Kelso is the one singing a song called "Tuscaloosa Heart" on a tape given to her by a patient who claims he went to college with Bob. And Dr. Cox finds himself trapped in a love square: He's falling in love with Kristen Murphy, his intern, just as his ex-wife reappears demanding sex – and there's also his crush on Carla.
Read More
Expand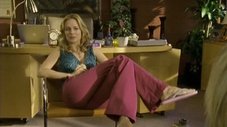 J.D. is shocked to hear Dr. Cox tell his interns that eventually, they will screw up and kill a patient. J.D. fears his first time killing someone will soon be upon him.
Elliot is upset with Molly, after she disagrees about a patient's promise to attend drug rehab.
Carla loses Rowdy and she and the Janitor go looking for him.
Read More
Expand