Overview
Media
Fandom
Share
Episodes
6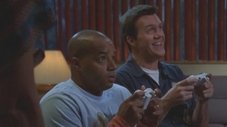 Kim goes into labor, and J.D. struggles to decide if he should tell her what he really thinks of their relationship. Turk, desperate to do something not baby-related, races to beat a video game before Carla discovers him. And Dr. Cox searches for someone he trusts enough to give his daughter a shot.
Read More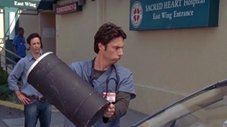 J.D's brother Dan returns and delivers a few home truths to his little brother. In the meantime, Elliot and Dr. Cox debate over the morals of their practice and the staff of Sacred Heart find the Janitor's behavior rather odd after he watches "An Inconvenient Truth".
Read More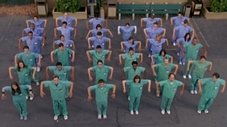 J.D.'s teenage burn patient gives him a hard decision to make when he wants to go to his high school graduation. Turk doesn't want Carla to find out that he secretly learned Spanish. And to address Dr. Kelso's weight gain, Dr. Cox makes a game out of stealing his breakfast.
Read More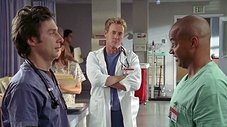 Dr. Cox had a patient that he hadn't been able to diagnose for two years, and he is back again.
Dr. Kelso has to face a retirement board when his true age is revealed. Elliot and Carla try to find enough people in favor of Dr. Kelso to keep him as Chief of Medicine.
Read More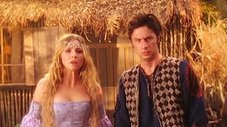 After a hard day of work, Dr. Cox has the burden to tell his son Jack a good night story, so he disguises his hard day as a fairy tale about the little village Sacred Heartlia with Carla and Turk as the two-headed witch Turla, Elliot as the princess and J.D. as the village idiot.
Other people featuring are the Janitor as the giant, Keith as the prince, Dr. Kelso as the dark lord Oslek, Ted as his hunchback and of course Dr. Cox as the brave knight.
Read More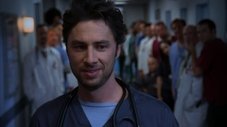 J.D. continues his last day at Sacred Heart, and tries to hold out hope for a great sendoff.
Read More