Episodes
5
J.D. and Turk go to a medical convention in Phoenix, Arizona, where they run into J.D.'s ex-girlfriend Dr. Kim Briggs, who has a surprise for J.D. Meanwhile at Sacred Heart, the janitor pretends to be the chief of medicine and Dr. Cox starts to put doubts about the wedding into Elliot's mind.
Read More
When Dr. Kelso tells the Janitor that nobody cares what he thinks, he starts a newspaper called "The Janitorial" to prove him wrong. J.D. and Turk fight over their manhood issues, while Dr. Kelso is too proud to ask for help about one of his problems.
Read More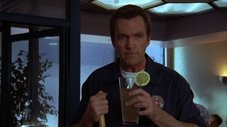 J.D.'s ego becomes inflated after Dr. Cox finally gives him the recognition he's been waiting for. Elsewhere, the senior staff receives insight from the interns.
Read More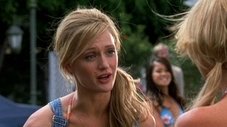 Lucy learns a hard earned lesson about what it takes to be a doctor. Meanwhile J.D. and Turk spot a potential love connection between Denise and the new med student, Drew, as they play matchmakers with a little bit of help from Dr. Kelso.
Read More
While Turk struggles to find a replacement best friend, Elliott offers some sound advice and guidance to an over-worked and exhausted Lucy.
Read More