Episodes
3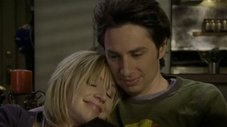 Elliot asks Sean to move in with her, which only adds to J.D.'s problems.
Turk is unsure why Dr. Miller's attitude towards him has changed, until he finds out that Carla un-invited her from their wedding.
Dr. Kelso outrages Dr. Cox when he announces that Sacred Heart will begin doing full body scans, starting with an ever present hypochondriac patient, who wants any freebies he can get.
Read More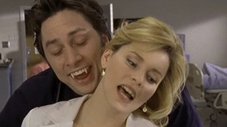 J.D. challenges an urologist's assessment on a consult for a patient in need of a risky surgical procedure. He also starts to fall for her. Meanwhile, Elliot considers breaking up with Keith, but Carla is showing extreme hormonal changes due to her pregnancy and tries to interfere. The Janitor and Dr. Kelso are having a little tiff of their own about fear.
Read More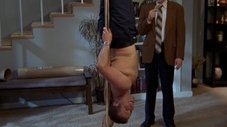 The perspective shifts between Jordan, Ted, and Todd, as they go about their day.
Jordan messes with Elliot and Keith's relationship and is disturbed when it doesn't give her any satisfaction. Ted tries to settle a pay dispute between the nurses and Dr. Kelso. Todd has found his calling in plastic surgery, but must convince Turk not to interfere with a sixteen-year-old girl getting breast implants.
Read More