Episodes
3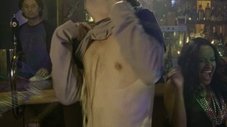 J.D. must keep a secret when Carla's "what-if" guy asks her out on a date.
Meanwhile, on the other side of the argument, Carla hounds Turk for checking out other women.
Elliot is also on the spot as Dr. Cox and Dr. Kelso both advise her not to give her patient drugs as they suspect he is an addict faking pain.
Read More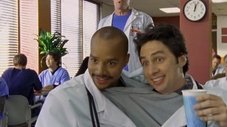 J.D. wants to show Dr. Cox and Dr. Kelso how to treat interns, but instead he finds out that they laugh at his bad jokes out of fear and respect.
Everyone at the hospital is avoiding Jordan to get rid of her except for Turk. An aborted attempt to bond with her results in Jordan being conned by Sam, the drug addict. Elsewhere, Elliot's fellowship goes sour and she finds herself confiding in loose-lipped Carla.
Read More