Episodes
7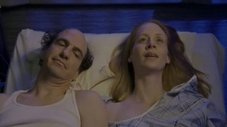 Carla and Elliot try to help a patient, Maggie, lose her virginity as she prepares to die.
Walking in on her sister and Dr. Cox prompts Danni to move in with J.D. Dr. Cox attempts to convince Turk to do a kidney transplant for a patient he has "moved up" the list. But a personal grudge seems to stand in the way and may decide whether the patient lives or dies.
Read More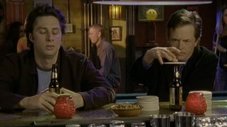 J.D. believes he may have finally found a mentor in Dr. Kevin Casey, a surgeon with obsessive-compulsive disorder, and it turns out that Dr. Cox has always been jealous of the guy.
Meanwhile, the Janitor and his new assistant help Kelso out with a garbage problem.
Read More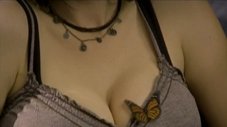 An ever present butterfly prompts the question on what could have happened different as Turk looks for his lucky do-rag for surgery, and Elliot tries to find a lost stuffed animal for a child needing a bone marrow transplant.
Read More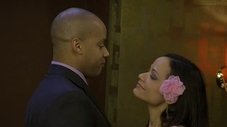 J.D. is unsure what to do, when he realizes he made a mistake telling Elliot he loved her.
The Janitor squares off against Dr. Cox after he loses the election of the janitors to Randall.
Carla's brother Marc constantly puts Turk in a tough situation, when Turk forgets to write his wedding vows.
Read More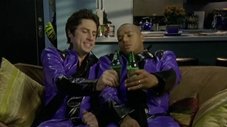 Dr. Cox is having issues with Jordan, since Ted revealed that they are still technically married due to some filing problems.
J.D. has problems of his own as he can't shake off the tag of Co-Chief Resident the Janitor assigned to him, while Elliot keeps the Chief Resident tag.
Elsewhere, Turk begins to doubt his abilities after letting a patient die and isn't helped, when he finds out J.D. has no confidence in him either.
Dr. Cox and Molly spar about her involvement in his patients.
Read More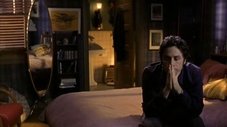 J.D. ditches a seemingly uninterested Kylie for Dr. Molly Clock, who just returned from Milwaukee.
Carla fumes over Turk's frequent phone calls to an ex-girlfriend.
The Janitor and Dr. Cox make a wager over Elliot.
Read More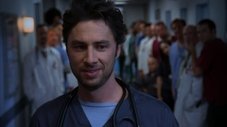 J.D. continues his last day at Sacred Heart, and tries to hold out hope for a great sendoff.
Read More