Episodes
4
J.D. flirts with the wife of a patient who's been in a coma for the past two years, whom they all call T.C.W. (Tasty Coma Wife). He feels guilty for doing that, even though she wants to go ahead with it. Meanwhile, he can't stand listening to any more relationship problems, as everybody dumps their issues on his ears: Elliot, sabotaging her relationship with Paul over beef jerky, Carla, finding out her engagement ring passed through a patient's digestive system and Dr. Cox's unsucessful attempts to get some attention from Jordan, who can only think about her baby right now.
Read More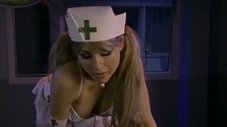 Jamie's (T.C.W.) husband died, and J.D. struggles with the ethical issues involved in starting a relationship with her. Dr. Cox babysits his son, whom Jordan still hasn't chosen a name for, and is disturbed that he feels nothing for the baby. Turk is haunted by erotic dreams about Elliot, which gets him into hot water with Carla.
Read More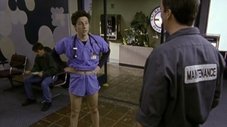 J.D. carries on with his romance with Jamie, but finds himself at a dead end after realizing she's a drama queen. Dr. Kelso makes Dr. Cox give a class on how to approach the patients nicely in order to prevent possible law suits. Carla's mother dies and she wants to get married.
Read More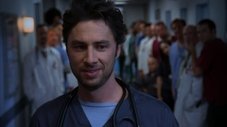 J.D. continues his last day at Sacred Heart, and tries to hold out hope for a great sendoff.
Read More