Episodes
4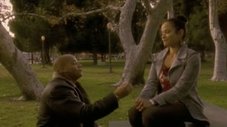 Elliot meets a nice guy at the bar, but freaks out when she finds out he's a male nurse at Sacred Heart. Turk keeps asking Carla to marry him, but she still won't give an answer. Dr. Cox feels the pressure he puts on himself everyday: His psychiatrist, his subordination to Dr. Kelso and his paternal feelings for J.D.
Read More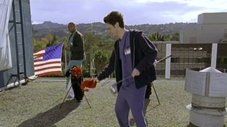 J.D. and Turk think they've got bad karma after hitting a car and causing an accident, while playing golf on the hospital roof. Dr. Cox bends over backwards to give Jordan as much comfort as possible on her labor day, and she confesses to J.D. that Dr. Cox is the real father. Elliot seeks advice from Carla on how to tell Paul that she's crazy, because they're getting more intimate and she can't hide it anymore. But Carla is feeling too crazy herself with the upcoming wedding.
Read More
J.D. flirts with the wife of a patient who's been in a coma for the past two years, whom they all call T.C.W. (Tasty Coma Wife). He feels guilty for doing that, even though she wants to go ahead with it. Meanwhile, he can't stand listening to any more relationship problems, as everybody dumps their issues on his ears: Elliot, sabotaging her relationship with Paul over beef jerky, Carla, finding out her engagement ring passed through a patient's digestive system and Dr. Cox's unsucessful attempts to get some attention from Jordan, who can only think about her baby right now.
Read More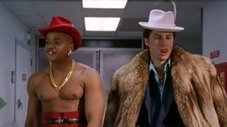 Turk takes J.D. up to surgery, and right from the start J.D. steps all over Turk when trying not to be the geek among the surgeons. Paul hears Elliot say "I love U2" while she was rearranging her CDs and thinks she said "I love you too." Dr. Cox decides to get even with Dr. Kelso by telling everyone he's dead, revealing what people really think of him.
Read More