Episodes
7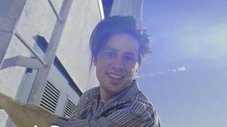 Ben takes the news of his diagnosis pretty well - at least better than his sister Jordan and J.D. Remarkably, it is Dr. Cox who is the voice of reason and compassion, until his own fears get in the way.
Meanwhile, Turk and Elliot have their own issues to deal with. Turk is upset because he wasn't chosen to assist on a difficult surgery and Elliot is criticized during rounds by Dr. Kelso for the 100th time.
Read More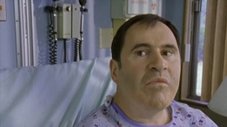 Comeuppances are in store for Dr. Cox, Dr. Kelso and J.D. from a hypochondriac, a surgical patient and Elliot, who wants more than just sex from J.D.
Read More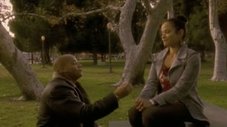 Elliot meets a nice guy at the bar, but freaks out when she finds out he's a male nurse at Sacred Heart. Turk keeps asking Carla to marry him, but she still won't give an answer. Dr. Cox feels the pressure he puts on himself everyday: His psychiatrist, his subordination to Dr. Kelso and his paternal feelings for J.D.
Read More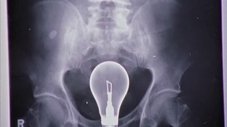 Dr. Clock tries to reconcile J.D. and Eliot, while waiting to see which one Dr. Cox will give the Chief Resident position to. Molly and Carla are experiencing some subtle conflict and Elliot and J.D. begin to come together after long bouts of conflict of their own.
Meanwhile, Dr. Cox, Turk and the Janitor are forced to work together to help a patient.
Read More
When J.D. rearranges his schedule to allow himself more time to spend with Turk, Turk secretly resents hanging out with J.D. in that time because it interferes with his own "Turk Time."
Meanwhile, Dr. Cox and Jordan go on a double date with Elliot and Keith, and Carla covers for Kelso at work, as he grieves for his dead dog.
Later, a patient almost dies, after giving up part of his liver for his brother, and the hospital staff learns about making sacrifices for the people they really care about.
Read More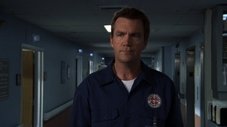 While Turk views an inspiring story on SportsCenter, he comes up with a new procedure which may help a paralyzed teen. Meanwhile, Dr. Cox and the janitor are suffering from romantic problems
Read More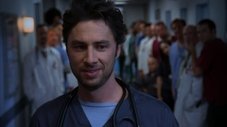 J.D. continues his last day at Sacred Heart, and tries to hold out hope for a great sendoff.
Read More