Episodes
4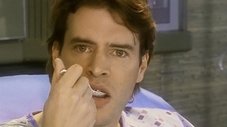 Turk's competitiveness is starting to annoy J.D., especially when it crosses the line of personal jokes and comes to patient's matters.
Meanwhile, Dr. Cox finally has a taste of good coffee, but thanks to his feud with Dr. Kelso, the only nurse who was able to make it gets fired. Elliot meets a very attractive patient, whom she instantly identifies, but has a really hard time getting him to ask her out.
Read More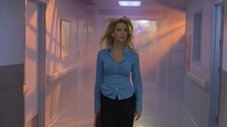 All of the male doctors are euphoric due to the visit of Julie Keaton, the pharmaceutical sales rep, except for Dr. Cox, who still believes in treating patients for their best health, instead of trying to get some attention from the hot Ms. Keaton.
Meanwhile, J.D. and Elliot argue over a risky decision regarding one of Elliot's patients. Turk tries to talk Carla into entering a practitioner nurse course, so she won't be so underestimated by the doctor's staff.
Read More
J.D. flirts with the wife of a patient who's been in a coma for the past two years, whom they all call T.C.W. (Tasty Coma Wife). He feels guilty for doing that, even though she wants to go ahead with it. Meanwhile, he can't stand listening to any more relationship problems, as everybody dumps their issues on his ears: Elliot, sabotaging her relationship with Paul over beef jerky, Carla, finding out her engagement ring passed through a patient's digestive system and Dr. Cox's unsucessful attempts to get some attention from Jordan, who can only think about her baby right now.
Read More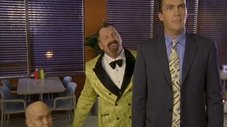 Elliot starts showing J.D. up as the calmer, more competent doctor. A date with the Janitor leads to an a capella sing-off between his "group" and Ted's band.
Turk starts taking his diabetes more serious, when he realizes the dire consequences of the disease.
Read More