Overview
Media
Fandom
Share
Episodes
2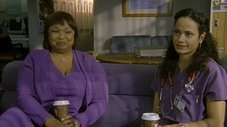 An assortment of moms and dads descend on their offspring at home and in the workplace. J.D.'s father is a gregarious yet lonely divorcee who's desperately trying to be just one of the guys. Elliot's folks, on the other hand, are a snooty couple whose pompous behavior dismays their daughter. Similarly rattled is Turk, unnerved by the bonding of his girlfriend, Carla, and his brassy mother. But the most vexatious parent by far is the janitor's dad.
Read More
Expand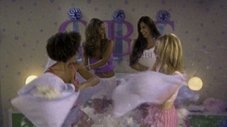 When an expectant Jordan shows up unexpectedly, Cox is forced to choose between her and his new love, Julie.
Meanwhile, J.D. and Turk take advantage of the hospital's supply closet for sleep, when they take on extra shifts at a free clinic to supplement their income. Carla encourages Elliot to stand up to her father, when he pressures her to pick a specialty more "suitable for a woman."
Read More
Expand