Episodes
2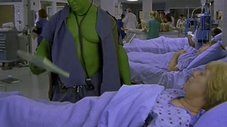 J.D., Elliot and Turk are receiving their first medical students, and now they finally get a chance to see what it feels like to be on the other side. Turk's student is a very attractive young woman, to whom Dr. Cox is immediately attracted. But he doesn't know his way around women and needs Turk to give him a little help. J.D. doesn't know how to handle his student and Elliot's turns out to the be son of an important CEO.
Read More
Expand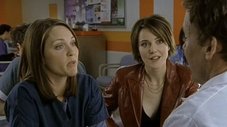 J.D. has a patient who's rude to him and the nurses and eventually dies from cancer. J.D. feels awful for not giving him his full attention and worries maybe he could have saved the guy if he was nicer to him.
Meanwhile, Elliot is convinced that Dr. Kelso is the one singing a song called "Tuscaloosa Heart" on a tape given to her by a patient who claims he went to college with Bob. And Dr. Cox finds himself trapped in a love square: He's falling in love with Kristen Murphy, his intern, just as his ex-wife reappears demanding sex – and there's also his crush on Carla.
Read More
Expand