Episodes
5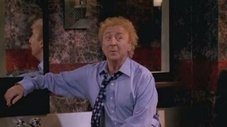 Gene Wilder plays Mr. Stein, the long-absent senior partner of Will's firm, who shows up unexpectedly to reassume command. He just might succeed if he weren't such a frantic, neurotic mess. What he needs is a smart, attentive lieutenant who can make decisions and do some of the dirty work (like firing people). Enter Will. Meanwhile, Grace and Jack are shocked to discover that their highfalutin' pal Karen is now poorer than a church mouse and living in her limo.
Read More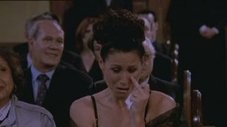 In the middle of her divorce proceedings, Karen learns that ex-husband Stan has suddenly passed away, and the funeral becomes a contest of wills between Karen and her British rival, and a free-for-all when the will is read for everyone who ever felt deserving, such as Will. Meanwhile, Grace is shocked when recently returned husband Leo is called back into service by Doctors Without Borders and asks her to make the trip with him to Guatemala.
Read More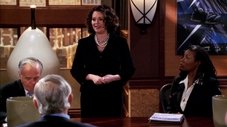 Scott Woolley, an old high school classmate seeks revenge on Karen for ruining his senior year by trying to become president of Walker Inc. After Scott shows a presentation that wows the board, he takes control of the company, much to Karen's dismay. Meanwhile, Jack and Grace take the day off of work to go to the movies. While at the supermarket getting snacks, they run into Vince and his co-worker, and assume Vince is cheating on Will.
Read More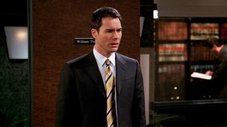 Will is up for partner at his law firm. His boss, Margot, invites the candidates for partner to a dinner at her house, where she will ultimately make the final decision. Will, who is worried that Vince will ruin his chances of getting the promotion, is reluctant to bring him as his date. Grace also attends Margot's dinner party under the pretense that Margot has set her up on a blind date. Once there, Grace realizes the blind date is with Margot's husband. Elsewhere, Rosario becomes sick and Karen refuses to believe she is really ill.
Read More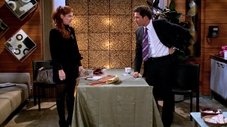 Grace is concerned and confused when Will so adamantly insists that she turn down her job offer from his former boss Margot, who has asked Grace to redecorate the law firm.
Read More