Overview
Media
Fandom
Share
The BBC's longest running comedy series.
Overview
Unencumbered by wives, jobs or any other responsibilities, three senior citizens who've never really grown up explore their world in the Yorkshire Dales. They spend their days speculating about their fellow townsfolk and thinking up adventures not usually favored by the elderly. Last of the Summer Wine premiered as an episode of Comedy Playhouse in 1973. The show ran for 295 episodes until 2010. It is the longest running comedy Britain has produced and the longest running sitcom in the world.
Creator
Last Season
2010 | 6 Episodes
Last of the Summer Wine's thirty first series was aired in 2010, beginning on 25 July. All six episodes in series thirty one were thirty minutes in length. All of the episodes were written by Roy Clarke and directed by Alan J. W. Bell. This series is the first in 19 years to be 6 episodes long, this is due to the show originally due to be axed but the BBC re-commissioned the show, Juliette Kaplan who plays Pearl said on her website that this series is due to the fans response to the axe rumours in December 2008. Alan J.W. Bell has also credited this series due to fan response. This series continues with the same trio as series 30 with Russ Abbot, Burt Kwouk, and Brian Murphy. Peter Sallis and Frank Thornton, who were previous main characters, remained as secondary characters; they only filmed studio scenes, due to the cost of insurance for the actors at their age on location. Jane Freeman filmed only in-studio scenes, as well. On 2 June 2010 the BBC announced that the 31st series would be the last series despite still having a strong fan base and series 31 averaging over 4 million viewers an episode. To commemorate the show the BBC broadcast Songs of Praise from Holmfirth, and show a special Countryfile about Last of the Summer Wine and Holmfirth and the surrounding area. The Countryfile special aired on 25 July straight after the first episode of the final series. Songs of Praise from Holmfirth aired on 29 August on the day the last ever episode was broadcast. Value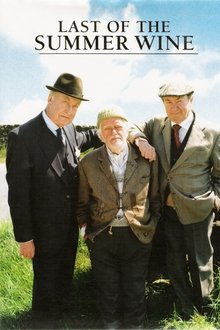 Content Score
Almost there...