Episodes
3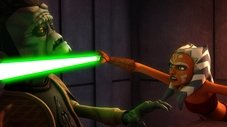 After handing over a captured Nute Gunray to Captain Argyus and his Senate Commandos, Luminara Unduli and Ahsoka Tano must thwart a Separatist boarding, lead by Asajj Ventress.
Read More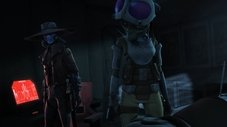 A lesson learned is a lesson earned.
In order to obtain a Jedi Holocron from the Jedi Temple, Cad Bane hires a bounty hunter to help him. Once inside, Bane must deal with Ahsoka and the rest of the Jedi order.
Read More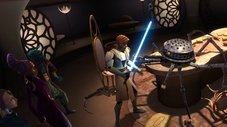 Fear not for the future, weep not for the past.
As the Jedi and their clones defend Duchess Satine from assassination attempts, Anakin discovers that Obi-Wan and the Duchess have a history together.
Read More