Episodes
4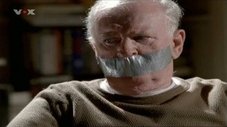 The city is terrorized by a criminal who stalks elderly people, empties their bank accounts and then kills them; the Mayor comes clean about his sordid past; Ella is asked out on a date, but she's not sure if she should accept.
Read More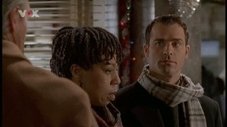 Jack is threatened by an ex-cop who was fired. Ella has to deal with Santas fighting over the hot spots of the city. Jack's suspicious that Nick is seeing his daughter behind his back, when he's in fact trying to work out a way to bring her to see him for Christmas as a surprise. McGregor and Parras continue with their secret affair. A US Senator is arrested for public drunkness and the deputy mayor has to negotiate with Nolan for it not to go public. Expensive video games are stolen and it is discovered the the store owner is behind it to get extra money.
Read More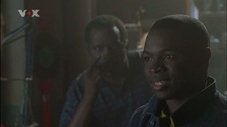 An operation to catch a theft mob is set and Temple goes undercover as a pawn shop salesman who also works selling stolen objects. After entering a scheme for stolen credit cards and laptops, the agents make the arrest for the two brothers who were the heads of the gang. Meanwhile, McGregor investigates the origins of a stolen bracelet caught on Temple's pawn shop, which leads to a case of rape/murder from five years ago. McGregor is convinced the prime suspect is the murderer, but can't make an arrest until he tries to fly outside the country. Nick is still trying to develop a good relationship with the community member, but can't because she won't date white men. Nick tries to make something to please her and stops a demolition in the name of Mannion, who wasn't pleased to hear that and ends up giving Nick a warning about mixing personal life with work. And Queenie, the presidential dog, runs away and a psychic is called to help find her.
Read More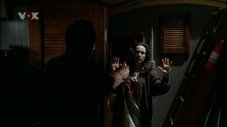 Mannion confronts his No. 1 enemy, Dimitri Putin, and learns who killed Det. Danny McGregor in this pivotal episode. A Russian woman, Erin Vratalov, comes aboard Mannion's boat claiming she needs protection from Putin. She tells Mannion that Putin ordered her husband, Yuri, to kill the chief. But when Danny died in the assassination attempt instead, Putin had Yuri murdered and is now after her. She also claims Yuri had a tape recording of Putin giving the order to murder Mannion, but she doesn't know where it's hidden. So begins Mannion's race to find the incriminating evidence, a search that leads ultimately to a volatile face-to-face encounter. (CBS)
Read More