Overview
Media
Fandom
Share
Episodes
4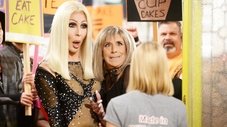 Max and Caroline's cupcake shop is boycotted after they refuse to sell cupcakes to "I", an artist who wants to put cocktail weenies in them.
Read More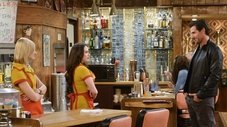 When the girls decide to look for a larger space for their dessert bar, Han sets them up with Evie, a real estate agent who has a crush on him. Also, Max is on the fence when Randy surprises her at the diner hoping to patch up their relationship, so she tells Caroline to decide for her.
Read More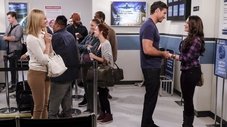 Earl becomes concerned he may not be able to keep up when his long lost sweetheart, Pilar, visits from Cuba, and wants him to take her sightseeing around the country. Also, Max must decide whether it's time to take her texting relationship with Randy to the next level.
Read More
As Caroline prepares for her third date with Bobby, she decides to spice things up by taking a burlesque class accompanied by a reluctant Max, who decides to give up sex in the wake of her breakup with Randy. Also, Max decides to take up a new hobby and goes golfing with Han.
Read More