Overview
Media
Fandom
Share
Episodes
7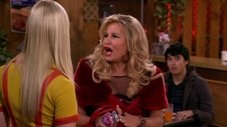 When Max and Caroline start losing business to the new cronut craze (half-croissant, half-donut), they come up with their own trend – cake fries.
Read More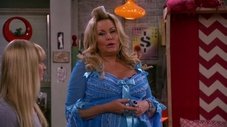 When Deke invites Max's friends over for a gathering at his dumpster, Caroline learns an enormous secret about his background.
Read More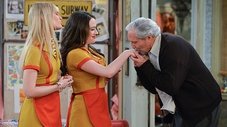 When Max and Caroline find out the lease is up on their apartment, they're forced to find the original tenant and have him re-sign, claiming he still lives there, or risk being evicted.
Read More
Han insists the diner gang attends a mandatory night out in an "Escape Room Club" when he feels they aren't working together as a team. However, once they're locked inside the "Alice in Wonderland"-themed room, they find Han has an ulterior motive.
Read More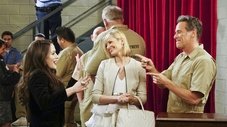 When the girls go to prison to see Caroline's father, Martin, perform in a musical, they tell him their plan to use Caroline's movie money to convert their cupcake window into a dessert bar.
Read More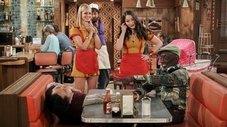 Max and Caroline's plans to attract a more sophisticated clientele to their dessert bar take a turn when Max befriends a bouncer whose team of arm wrestlers becomes their latest patrons. Also, Max and Randy continue to text each other, but when she runs out of sexy messages to send him, Oleg offers to be her ghost writer.
Read More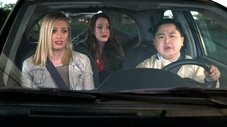 When Max decides to head to Los Angeles to win back Randy, she and Caroline embark on a cross-country road trip with Han at the wheel. Also, while Han and the girls are away, Oleg takes charge of the diner, and Sophie fills in as a waitress.
Read More