Overview
Media
Fandom
Share
Episodes
3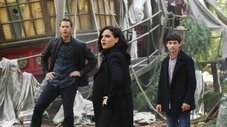 As our heroes set out to stop Hyde, Emma develops a mysterious side effect, and Storybrooke becomes a haven for refugees from the Land of Untold Stories. Meanwhile, Regina and Zelena embrace their newfound sisterhood by becoming roommates, while Rumple tries to free Belle from the sleeping Curse with the help of a stranger. In flashback, Jafar confronts an afflicted Aladdin in Agrabah, and a secret about the Savior is revealed.
Read More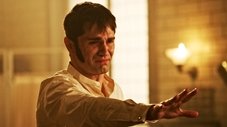 The Evil Queen and Hyde continue on their quest to steal Dr. Jekyll's serum; Snow looks forward to her first day back as a school teacher; and while Emma looks forward to Hook moving in with her, Hook finds himself trying to protect Belle from Mr. Gold, who has made sure she can't leave the confines of the pirate ship.
Read More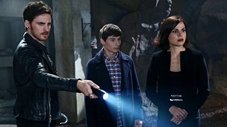 Princess Jasmine recruits Aladdin to help her recover a secret weapon capable of breaking Jafar's hold on the Sultan and saving the city from ruin. In Storybrooke, the Evil Queen tricks Hook and the Charmings and forces Emma to reveal her secret in an effort to divide the family.
Read More