Episodes
3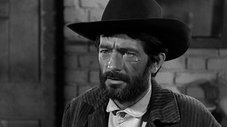 Two outlaws seek an old prospector's hidden fortune. They drag him to try to get him to tell. Three weeks later he goes to see Matt. They go looking for the two in the bars. Kitty introduces Obie to Ella May. Obie and Ella have been gone two days, they've been honeymooning. Matt asks Obie how did Ella know about him being dragged and going to California. Matt and Chester go to see Ella, she won't let them in. Matt finds Obie in the barn. He syas Ella won't cook, clean or anything, till Obie gives her his gold. The two outlaws show up and get the drop an Matt. They try to hang Obie. One tries to shoot Matt. Ella stops him but is shot. Obie tells Matt where his gold is.
Read More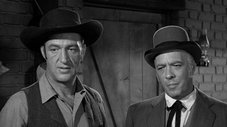 Clay Young is trying to evict Josh Nolan. Josh tells Matt he paid Clay for the property. Clay denies it. Judge Mills say they go. Josh shoots at Matt. Chester pours a bag of sulfur done the chimney, and covers the chimney. In town Josh is fixing to shoot Clay. Clay admits he tore up the deed he told Josh he would record.
Read More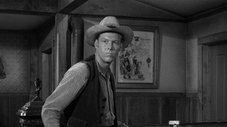 Andy Travis shoots a guy. Matt tells him you're real good with the gun, but you have a choice either put in down and you will have to constantly prove yourself. Andy unarms and goes to work for Moss Grimmick. A guys looking to draw against Andy. They fist fight. Joe Kite tells Matt I might have to shoot a man. A bouny hunter tells Matt Andy has a $1000 on his head. Joe Kite shoots Andy. Kite says he killed Andy and wants the money. Matt says you didn't kill him I did. Kite says he wants the money. Matt and the townfolk run him out of town.
Read More