Episodes
3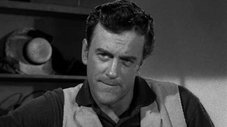 At Fort Dodge, home of the third cavalry, Mrs. Mary Cullen tells the colonel, that the twelve year old they got from the Cheyenne ls her son Dennis. The indians took him when he was two years old.
Read More
Matt & Chester are taken prisoner by two buffalo hunters who are hunting buffalo in Indian territory. The hunters leave them tied to a wagon in hopes that the Indians will kill them.
Read More
We don't have an overview translated in English. Help us expand our database by adding one.