Overview
Media
Fandom
Share
Episodes
6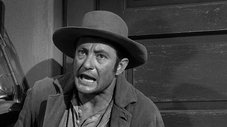 Peak Fletcher says his sister Sarah Amber stole a calf. She was set up. Matt tells Peak to take the calf and leave. Simon, Peak's son tells Matt Neal, Sarah's husband, is just rocking in the dark and Sarah's gone. Neal says he sent her back east and that he loved her. Chester finds Sarah under a blanket in the shed. Neal says he shot her. Matt locks him up. Peak wants to know when he hangs. Neal has been let out to eat. Simon says she lived in unrighteousness. Neal grabs a rifle and shoots Simon. Simon shoots Neal. Neal says Sarah gave up and died. He put a bullet in her after she died.
Read More
We don't have an overview translated in English. Help us expand our database by adding one.
Matt's old friend, Esteban Garcia, tracks a man into Dodge and plans to kill him for stealing his wife.
Read More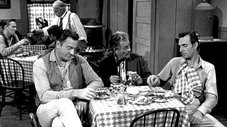 Frank Cassidy is a thief and murderer that stops at Beulah Parker's farm for water. When he finds that she's unmarried and owns the farm he begins to work his way into her good graces. When her brother, Leroy, shows up and Cassidy realizes that she's not the sole owner of the farm he leaves and goes into Dodge. When Beulah goes into Dodge, Jake Welch and Henry Head, two drifters, get into a scuffle with her on the street, which Matt breaks up. Believing that Cassidy would have married her if Leroy hadn't ruined it, Beulah hires Jake and Henry to murder her brother. After they do, Cassidy once again shows interest in Beulah and they decide to marry. Matt realizes that Cassidy only wants to marry Beulah so he can sell her farm and run off. Trying to reason with Beulah about it is fruitless; therefore, Matt gets a court injunction to stop (or at least postpone) the wedding. Beulah then hires Jake and Henry to murder Matt. Not a good idea.
Read More
William Talley, a gunfighter is hired by a farmer's collition in Dodge to kill rancher Shaw Anderson, their main obstickle in taking over the land.
Read More