Episodes
3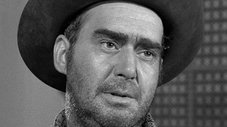 Zach and Bulow, up with a cattle drive, are raising a ruckus. Matt wants Zach's gun. He won't give it up. Matt hits him. Bulow draws his gun. Matt kills him. Zach tells Matt Bulow's brother Howard will shoot you in the back. Matt sees a guy hiding in the shadows. It's not Howard, but Howard comes up and introduces himself. Matt locks Howard up. Will Jacklin, the trail boss, comes for Howard. Will says he has fourteen men down the street. Reisling, the hotel owner, tells Matt you have to set him free. Matt tells Chester to go get Howard. Matt tells Jacklin, his men and Howard to get outta Dodge. Howard reaffirms he is going to kill Matt. Ben Cherry, a friend of Chester's Pa, raised Chester. Reisling says he's going to ride out to the cattle drive camp and tell the men they're welcome in Dodge. Matt and Chester go to the Dodge House to see how he did. Howard shoots at Matt from upstairs. Matt kills Howard.
Read More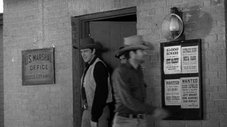 Matt Dillon begins having nightmares due to a gunfight in which Matt killed someone. Joe Stranger thinks Matt likes killing people, which forces Matt to turn in his Badge.
Read More
Matt's old friend, Esteban Garcia, tracks a man into Dodge and plans to kill him for stealing his wife.
Read More