Episodes
4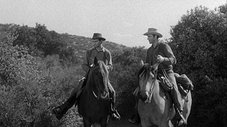 When a dishonest Deputy Sheriff takes a prisoner from Matt's jail without Matt's approval or knowledgel, Matt and Chester go after the Deputy Sheriff and the Prisoner.
Read More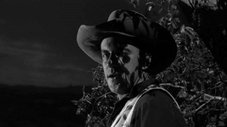 Kitty is in her cowgirl outfit. She's just return from a morning ride. Earl Haney, who runs the faro table, has had somebody bust his head open. Earl says he had a red shirt, black hair and mustache. Matt says that sounds like Jim Bostick. Jim says he's been in an all night poker game, except for an hour about 4:00 am, when went over to Doc's. Haney dies. Matt arrests Jim. Doc's out of town and can't confirm Jim's story. Jim pulls a derringer on Chester and escapes. Matt and Chester head out after Jim. Matt hears a horse and takes it. In the morning Matt hobbles the horse and lets it go. Matt finds Jim. Jim Draws. Matt wings him. Jim's back in jail. The new faro dealer, Ken Schools, was robbed and killed, but killed his attacker. Matt releases Jim. Doc says it's a rare man that won't try to weasel out of asmitting he made a mistake.
Read More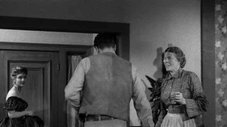 Kitty's father, Wayne Russell, arrives in Dodge to meet his daughter after abandoning her and her mother as a baby. He insists that saloon life is not fit for a proper lady and wants to take her back to New Orleans so he can pamper her and invest her savings in his freight business.
Read More
Ernie Stubblefield trying to put his past behind him changes his name to Earl Stafford and is traveling with a laughing gas show. Cloud Marsh tries the gas and gets laughed at by the town. Angry he and his brothers attack Stubblefield/Stafford.
Read More