Overview
Media
Fandom
Share
Overview
Riveting performances from the 2010 tour, revealing interviews, behind-the-scenes footage, and early home videos come together to tell the story of a little girl who dared to dream big, and who fearlessly faced near-insurmountable obstacles to make those dreams come true.
Last Season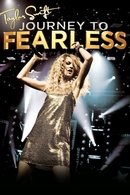 2010 | 3 Episodes
Season 1 of Taylor Swift: Journey to Fearless premiered on October 22, 2010.
Content Score
Pump it up! We're close now.